"When I paint the picture of how Integral Talent Management in an organization should look like, I only know a few that executes Talent Management to its full potential."
Who? André Blom From: the southern province in The Netherlands Currently living in: Cascais, Portugal Occupation: Managing Director of TMA International What do you love to do? I do have a lot of interest, like sports, single or in teams, 'hang out' with my daughters, travelling and last but not least, my work.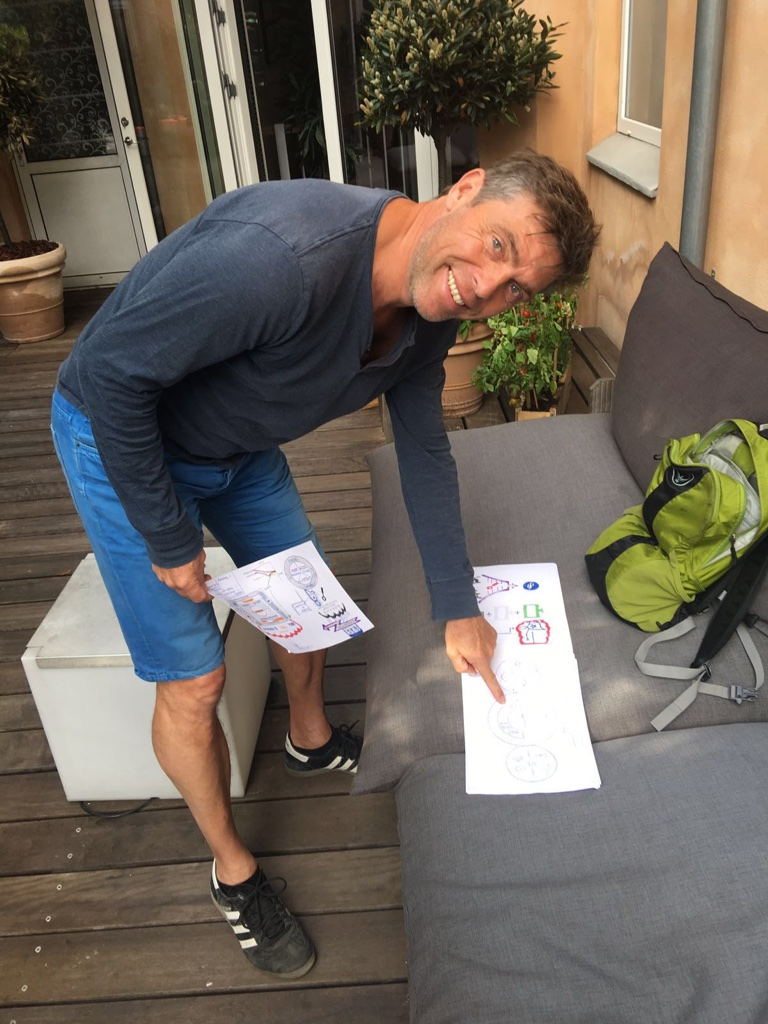 What's your relation with the Nordic region? I have a business interest in the Nordic region as well as an interest in the Nordic way of life. I lived in Copenhagen for 10 years, my partner is Danish we have a strong bound with our Danish family. The way the Nordic country's function, the level of welfare they have created with each other, the social constellations they have created, their pedagogical vision, their openness and their direct approach really appeals to me. It's such strong and safe community.
When and why did you start at TMA International? In 2004 I met Bastian Müller and Edwin van IJzerdoorn, the founders of TMA, starting as young graduates, passionate with courage and stamina to build up their company 'TMA'. From my position at international enterprise Brunel, I was exploring the market for an assessment that could add value to our employees in positioning themselves as interim experts. I came across many assessments tools that were more or less designed to support the 'experts' instead of candidates. Bas and Edwin offered us to build up an assessment according to our requirements. The assessment and most of all the report, were overwhelming and rocked my world. From that moment on, I was intrigued and convinced that I found my career and business path. The next 2 years I promoted TMA's (limited) toolkit to my trusted network to generate some revenues that could finance the development of a fundamental talent management solution. In 2007 we were ready to accelerate and I boarded TMA as shareholder to build up the business in the Netherlands, with the mindset to build an international business.
When I worked at Randstad in The Netherlands in the period '98-2003, I had the opportunity to talk once to the founder of Randstad. He made a remark about the value of people that formed my personal dogma: "People are the true differentiators of business. We need to know them, trust them and serve them sincerely to benefit reciprocal from true human potential." That statement resonated - and still does – undisputable with the TMA philosophy and Method. TMA made me realize that I could learn a lot more, that I could become better in self-reflection on my own drives, talents, pitfall actions and leadership skills. I could learn and become better in comprehending human interactions, needs and potential. With these learnings, I could improve the way I would cooperate, interact and co-create with others. TMA enables me to share this insight, the essential knowledge to bring talent management into practis. Until today my dogma became my passion. Every single day I enjoy my work.
------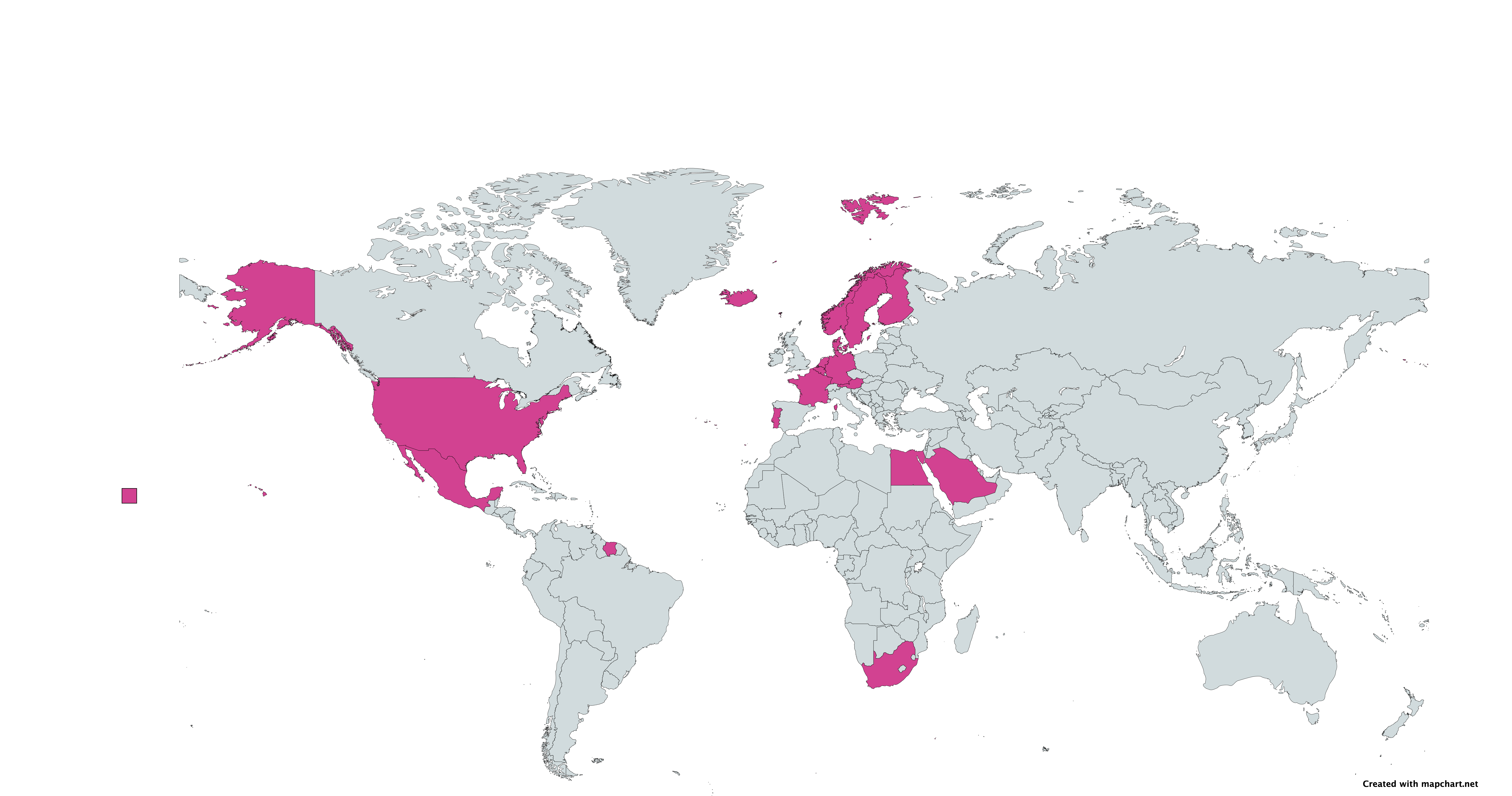 "TMA is present in 18 countries. Only in The Netherlands, more than 5.000 TMA Experts are using TMA. More than 300.000 people are using TMA annually. Over the years, millions of people have used the TMA Method. Currently more than 1.100 organizations are using the TMA Method."
------
Looking back, what are the moments in your TMA career that made you extremely proud? [ Andre smiles ;-) ] Every day I have moments that make me very proud. But there were a few epic moments. For example, in 2009, when we brought our handbook 'From Talent to Performance' to the HR Performa Conference in the Netherlands. It was a major success. We distributed over 2.500 copies to visitors of the fair with a personal note of advice in how to practise competency management in order to boost performance. It caused a rollercoaster of business. Our neighbours on the fair were a little agitated because people were queuing up to get the book, blocking the way, not willing to leave the que. On the second day of the HR Performa Conference the organization announced that our handbook was available at our stand, free of charge as a valuable present to attract more audience. We considered that as a recognition of our work.
You meet many organizations with all kind of different challenges within people and organisation. Which challenge do you meet most? Although I do come across many kinds of industries, I do see a lot of similarities in the way companies are organized and conducting business. Blue ocean frameworks, striving to be lean and mean, with a clear hierarchy and strict mandates, where hierarchies of positions are overruling the hierarchy of ideas, with agenda's on digital transition, automation and process modelling and mostly with a priority to improve performance and revenue streams. From a legal point of view understandable and valid, but in the context of this era, the VUCA environment, at least disputable. Although, in general, (board) management is aware how work works, that performance is the result of a joint 'human' effort, of cooperation, of utilizing the human potential there is still the tendency for a fragmented way of improving things with tangible technology and systems instead of looking at it in a more holistic or integral way. I often observe a certain disposition or lack of inclusion and active participation of HR between and with line management. That is a big and underestimated challenge. How can you get Talent Management in the workplace, when HRM-professionals are not or cannot be part of the dialogue in the line?
------
"No matter which theme has a priority on the board table, whether it's recruitment, leadership or retention, whether it's innovation or process modelling, whether its growth or upscaling or downscaling, the bottle neck and the solution lies in many cases in engaging and including human capital."
------
When did TMA start with Integral Talent Management (ITM)? It has always been the purpose but the older version of our system supported that inadequately. The TMA Method was still very dependent on the knowledge of the TMA Expert, and due to that dependency, line management was never fully involved. Since 2,5 years, we observe that our new operation system does enable that involvement of line management. But we are not there yet. Therefor we have a few releases on the roadmap this coming year.
------
"When I paint the picture of how ITM in an organization should and could look like, I only know a few that executes Talent Management to its full potential".
------
Realise, that moving towards ITM, is a transition. It's about a common interest / awareness that people make an organisation unique and one of a kind. Companies are not unique with their infrastructure or products and services; they are unique by what people make out of it. To really get ITM of the ground, organizations need to reshape their culture. You change your philosophy, your values, the way you treat people, your leadership style, processes, your mandate infrastructure etc. There is a lot at stake to accomplish and maintain a competitive advantage, there are many parameters and therefor Talent Management deserves an integral approach.
ITM involves also Integral Leadership. Who has ownership over leadership? Is that only the board? Senior management, management, HR? How do you deal with this? How can you make sure to have a good infrastructure of mandates and still make sure that the organization is doing the right things?
------
"Actually, you can say that Integral Talent Management is Treasury Management on your Human Capital."
------
Let's use a house as a metaphor. With your Human Capital you have a great asset, but if you don't maintain your house and adjust it to modern techniques, the value of your house will decrease. You might own a fantastic house, but if no one maintains or invests in its surroundings your house also decreases in value. So, you need to invest in your human capital and look outside your organization how your organization can contribute to its context in order to manage your Human Capital asset. It's not only about the individual, nor the organization alone, it's also about which social position the organization is taking in order to improve its capital.
It's a mistake that organizations get loyalty just because they send a good pay check each month. Loyalty company's need to earn, day in and day out. You have to assure there is good safe environment, social cohesion and future perspectives. When you really consider your Human Capital as an asset which offers the organization a future, then all your decisions, choices and actions should be accordingly. In many cases HR is organised under the CFO / Finance department, because HR is considered a cost, while we in our rhetoric's say that HR is Human Capital.
When I pop the questions on larger companies / enterprises about Treasury Management then in many cases the answers direct to real estate. When I ask the CFO how he/she would advise the HR Director on Treasury Management on their HR Capital, then I often get the answer: "Interesting, I never thought about that. It's was not a topic on my MBA program either!"
HR Directors are not always present in an executive Board of a company. Often, they have delegated mandates, and they often enter the board as 'guest speaker, to advice or report on human resource management. When it comes to business decisions, like for example discussing new business and/or earning models, new products or services, mergers or acquisitions, etc., HRM has no or a late voice. The decision on: "Do we actually have the people for that?", is often considered a minor detail.
When I poke my questions 'about your people' in board meetings, they often recognise and admit the contradictions in their conduct, a cognitive dissonance: I get it, I understand the importance, still, I don't focus on it or assume that it will be alright. I don't have time, because there are different priorities. There is always a "but…, a because-excuse" behind it.
We all know that a significant part of change management processes fail, because the people factor was not taken into account. And this happens already for years in a row!
What's your vision about Talent Management in the coming years? Can you identify a trend over the years within talent management? Talent Management is a contemporary buzz word. What does it mean and why is it important? So, tell me: what's the difference between recruitment and talent acquisition? With talent acquisition you select Talents, and when you recruit you... don't recruit Talents? First you had high performance management, high performance programs, young executives, young professionals, all a form of expression of talent management. Each self-respecting company needs to be able to say something about Talents.
If I use Messi as a metaphor, I understand why the trainer treats him differently and builds the team around him and two or three other key players. It's a valid argument and I understand when an organization gives extra attention to critical positions in the organization. But I really don't understand why organizations choose to keep Talent Management only for the happy few. I am convinced that only Inclusive Talent Management is sustainable and is a strong strategy. I truly believe in inclusion and active participation. Back to Messi: I can do a lot of exclusive things for Messi, but if I don't include Messi's fellow team players, making sure there is a right balance, an interdependency, developing a team that cooperates, it is evident that Messi will not deliver his best, that he will lose interest and loyalty etc.
Only where people actively participate, contribute and bring successes together, the team will elevate to a higher performance level.
From the perspective of personal development: again, inclusion and active participation with regular practise will bring people to a higher level. Not only themselves, but also their team members.
------
"Peer to Peer is learning twice."
------
Everybody needs to be involved, and not only a happy few. Make sure that people know what their position is, where they can contribute, how they can develop themself and how they can contribute to the development of others. My vision on Integral Talent Management (ITM), is to practise much more and focus on the development performance of people and not only the hard outcome or performance figures. We're all very good in celebrating the successes, but we're less good in discussing the failures and learn from them. What mistakes could we have avoided, what could we have done different as a team, how can we do this better or different in the future?
------
"My dream on Integral Talent Management is that we practise, develop and learn together. Everybody has a role, takes ownership and cares for the other. Challenging each other, securing a safe environment for failure and successes."
------
The Industrial Revolution, just a bit more than one hundred years ago, enabled more efficient production. The workforce was clearly divided in two categories; management, the thinkers, heading an organisation and the physical body, the workers, followed up the orders. Knowledge was 'power'; physical strength the labour force.
Nowadays knowledge is available at arm's length for everybody. To which extent people are sharing their knowledge, their merits, idea's and to what extent talents are collaborating and aligned defines the value of an organisation. I consider ITM as the leverage to leave 'scientific management' behind us.
Reflecting on mistakes or weakness is a key for development, but don't give people the assignment to develop their weaknesses unless they have a profound potential to develop a particular skill. In other words; ITM requires a focus on strength and potential.
Another element that wonders me extremely: Why do we need to appraise someone once a year in a formal performance review according to the HR cycle: "You have done well but this and that could have been done better" (known as the sandwich method).
But didn't the employee know this already? When the outcome of the meeting surprises the employee there has been a serious disconnection for a whole year! Should the performance review not be replaced with a retention dialogue?
------
"Your personal development justifies that we lift your contribution to a next level. What do you think? What do you suggest for the coming year? How can we align your talents and ambition to the role and tasks and mandate?"
------
Working with ITM needs a refined infrastructure with human measure as a key value for a new economy.
Are your statements not perceived as too cynical, judgemental or provoking? Yes, that occurs. When I talk to (senior) management, HR-professionals, directors or CEO's, I often make a few provoking statements to ignite a good discussion. In most of the occasions people recognize the flaws or biases in their 'defaults' and question the why and what to do, to improve. A collateral privilege of my job is that I travel around the world and meet all kind of cultures and organisations. This is an enormous learning domain and by that I earned a certain legitimacy on these subjects.
I'm proud of leaving something behind with TMA, a legacy that people can use to create welfare. As an example, I go back to the moment where Edwin delivered the first report back when I was working for Brunel in 2004. I was super enthusiastic about it and gave him a lot of compliments. You know what his response was?
"And?" So, I answered: "What do you mean, and? You developed a brilliant talent report." "Yes, and?" "What do you mean, Edwin?" "And, what are you going to do with it, André?"
I was quiet. The report is meant to trigger a continuous dialogue, a starting point for development interventions, a language to understand each other's talents that boosts cooperation.
It's a mindset that determines which toolset is needed and added value. And I share this with you, because I would like that TMA partners are asking the same question to their clients and associates; "And"? We have a fantastic toolset, a brilliant approach, but what are you going to do with it? TMA needs to create this movement and be critical to itself. Reflection and triggering critical thinking are important tasks for our partners.
What do you expect from the collaboration between TMA International and TMA Nordic in the next 5 years? Co-Creation. Help me understanding the business better, so I can support TMA Nordic. Share your ideas, ideas of clients and partners in order to propel innovation. Great to hear the successes, but I would love to hear when things don't go according to plan. Cooperation and co-creation are for me the key words in our cooperation.
In May 2021 TMA Nordic and TMA International are organising an Integral Talent Management (ITM) webinar. What can the participants expect form this webinar? I am convinced, that this webinar gives participants solid and sound information to reflect on their people strategy and protocols. In the USA webinar of TMA USA recently, we received highly appreciated response on my statement to stop the performance dialogue and start the retention dialogue. In the Dutch webinar a major of the Royal Army elaborated on his journey, implementing and promoting the TMA philosophy and ITM. He also shared his personal eye openers and reflections with the audience. Our webinars intent to inspire, to share knowledge and best practises. Passionate key note speakers offer a meeting place to explore and challenge your people strategy.
Can you give us a sneak preview on the technology releases this year? What can we look forward to? In the first quarter the Talent Manager Dashboard is implemented. With this toolset, a team leader, line manager is enabled to deploy talent management within his team and where the HR Professional can take the role of HR Business Partner. The release includes an improved user interface, short cuts, appealing visuals, improved content and intervention suggestions.
After summer, in Q3, we'll release 'My Talents'. Each individual can share his/her talents with anybody in the organisation. The software provides instant suggestions and advice how they can cooperate together based on each other's talents. Another part of My Talents is micro teaching. We have created about 1.000 workouts you can use to work autonomously on your personal development.
In Q4 there comes a technical release with technical improvements and the release of the "mailbox exercise", a request of TMA Belgium. In Q1 we make a whole new back- and front end that makes the user interface more user-friendly.