Did you know that TMA is also located in Belgium? TMA Belgium - Talent Motivation Analysis
The R&D department at TMA HQ in The Netherlands thought it would be great fun to do research into the motivational differences between the Dutch and the Belgians!
The Dutch have a complete arsenal of 'Belgian jokes', in which stupid or hypocritical Belgians play the leading role. The Belgians, in turn, know the best jokes about the Dutch, often highlighting their stinginess and arrogance. Despite the fact that they are neighboring countries and share a language, it is often emphasized that they are really different from us. But are we really that different? TMA has investigated this.
Research with 2.523 people showed significant differences between the average motivation scores of the Dutch and Belgians. The largest effect sizes were found for the following four drives: Respect (Ontzag), Independent Thinking & Acting (Onafhankeljk denken & handelen), Social Empathy (Sociale empathie) and Self-Esteem (Eigenwaarde). So it really is different!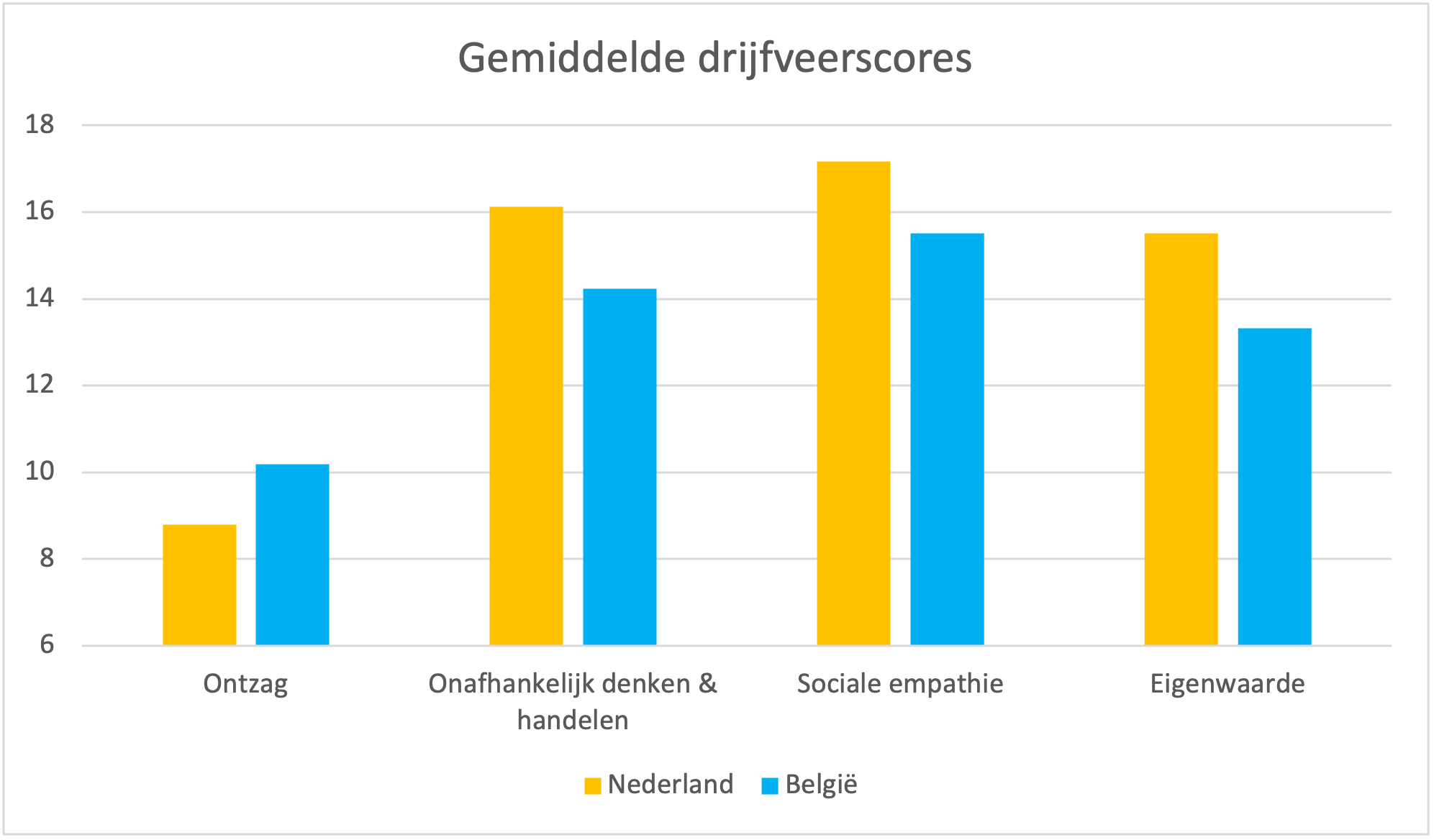 As seen in the graph, Dutch people score on average higher on the Drives Independent Thinking & Acting, Social Empathy and Self-Esteem than Belgians. Belgians, on the other hand, score on average higher on Respect. So the needs in the two countries really do differ!
Results like this are used internally by TMA. When, for example, Belgians are measured against the Dutch bar in this case, their scores on the aforementioned drives would be distorted. The different needs of countries are therefore always taken into account when creating norm groups. And of course it remains fun to magnify such differences in jokes!
Do you have questions or want to receive more information? Email to: hello@tmanordic.com.
For more information about the TMA Method, please visit: https://www.tmanordic.com.