I actually thought it wasn't too prestigious to work in a supermarket". The TMA case of Jumbo Supermarkets in The Netherlands really shows how awareness of ones talents can shift a career. Silvie Staats wanted to work in prison or with young people who are difficult to educate, but is now a department manager at Jumbo. She changed her plans for the future when she was given the opportunity to receive training and to grow within the Jumbo supermarket chain.
"This helps us to create clear expectations for our employees." Triple Balance has helped RAVU (Regional Ambulance Provision Utrecht, The Netherlands) to clarify the expectations about the desired behavior in each position and has structured the profiles. Read the TMA case here. It has become clearer by setting up generic competency profiles that can be used for more functions. The structure has been created by introducing a three-way division within a profile according to the importance of the competencies: essential, complementary, and desirable.
These two examples show, that by being able to match what the organisation expects of its employees with the natural behaviour of each employee, organisations position their employees in their strength. And when people act from a position of strength, happiness at work and performance improves. After all, doing too much of something you don't posess the talents for, is draining energy.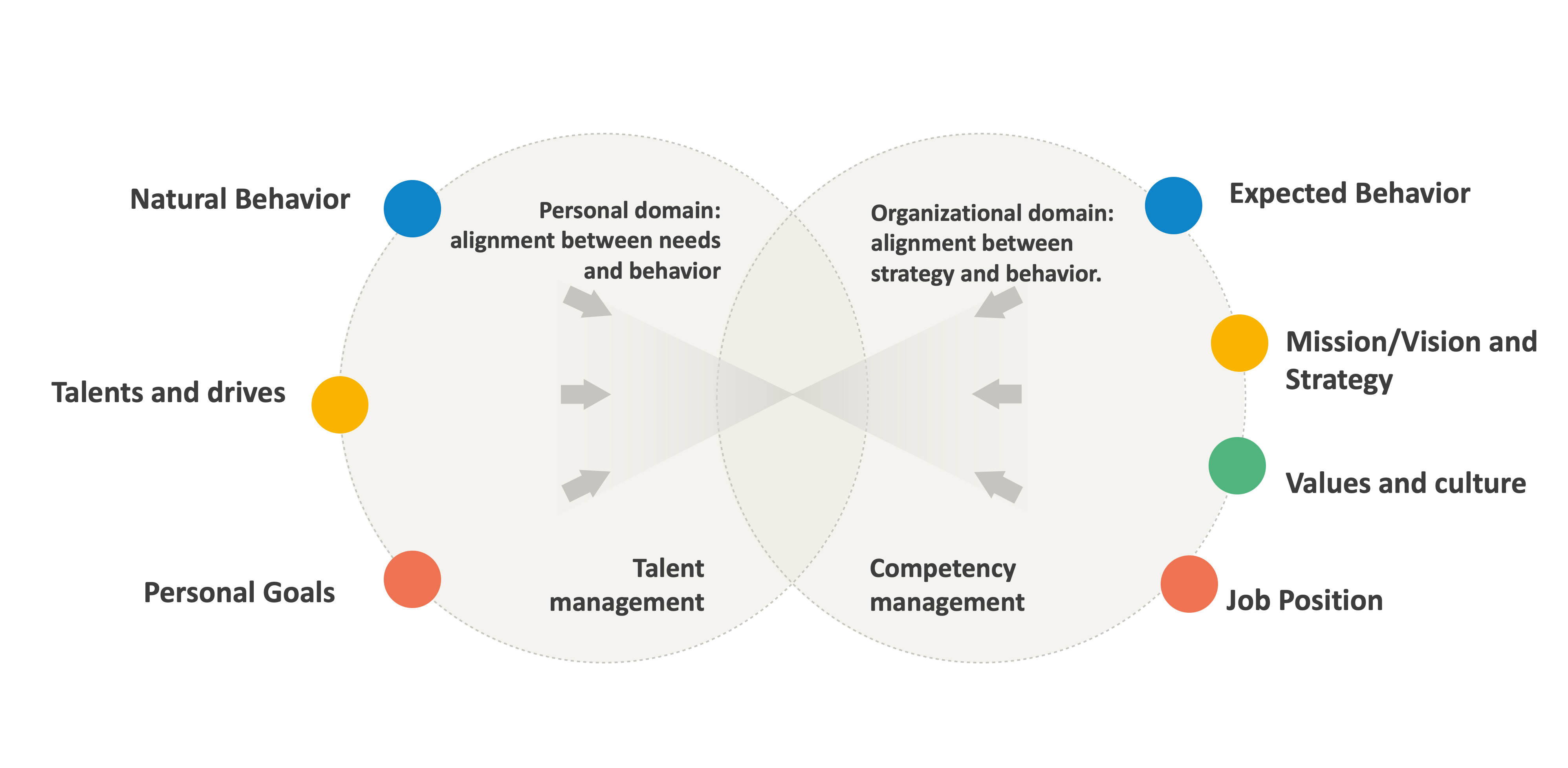 Jumbo works with the Personal Development Tool a great tool for manager and employee. Why? Because a Personal Development Plan that follows the organisational Rhythm of Business secures continuous competency development. Developing your competency's throughout ones career is increasing performance of the employee, of teams and of the organisation as a whole. The PDP that follows the Rhythm of Business is a great tool for management to meet performance goals.
At RAVU they work with the 360 feedback process. Feedback is a gift to receive from someone. The 360 feedback tool of TMA is used for the TMA Growth Monitor. Once expected and natural behaviour are matched, and a competency assessment has taken place, the TMA Performance matrix shows at a glance which competency's should be developed. The Manager and Employee decide to focus to develop one of the competency's in a period (for example a quarter). The actions are written down in the PDP and by the end of the agreed development period, the employee sends out a 360 feedback on this particular competency to its peers, in order to measure if peers have experienced development on the specific competency.
Does your organisation have competency profiles for each job position?
If not, how does everyone know then what is expected of them? Do you observe that people are unhappy or are there cases of stress? Are there teams that don't function or lack performance? Can the vibe in the organisation be improved? Are people leaving the organisation too soon? All indicators of an imbalance between expected and natural behaviour and lack of personal development. (BTW: you are not alone)
Have a look at our competency library and our talent model. We also supply a great tool called the Competency Set Assessment to develop the competency profiles efficiently and without bias.
Triggered to start a dialogue? You can contact us in different ways or wait for the next Coffee Break where you have the opportunity to ask us anything about TMA and Integral Talent Management. Or just send me a mail or a PM on LinkedIn if you can't wait ;-)