An interview with Jitske Ham, Managing Partner of TMA Caribbean, about her life on Curacao, her experience with implementations of the TMA Method, why everybody should use the TMA Method, working on the beach while her kids have snorkelling lesson, and her unconditional faith in people.
Who? Jitske Ham From: Curacao Occupation: Managing Partner of TMA Caribbean What do you love to do? I always have been on the lookout for something that could support people and managers better. When I got acquainted with The TMA Method, it was as I won the lottery. Even if I would have won the real lottery, I would still have chosen TMA over never having to work again. When working with TMA and its positive approach, I genuinely enjoy it when people get inspired, enthusiastic or find their real passion. Twelve years ago, TMA really was a life changer for me. I have been looking around if I could find other methods, and there are good methods out there, but it's really the core of the method that makes it a fantastic tool. There is continuous innovation, over the years there has been great professionalization, the ease of and practical application of the TMA Method, the accessible and easy to understand language, it really ignites special conversations between people. As TMA specialist I really experience that people open up and feel appreciated. Dialogues always turn out to be very special and in-depth. I LOVE it!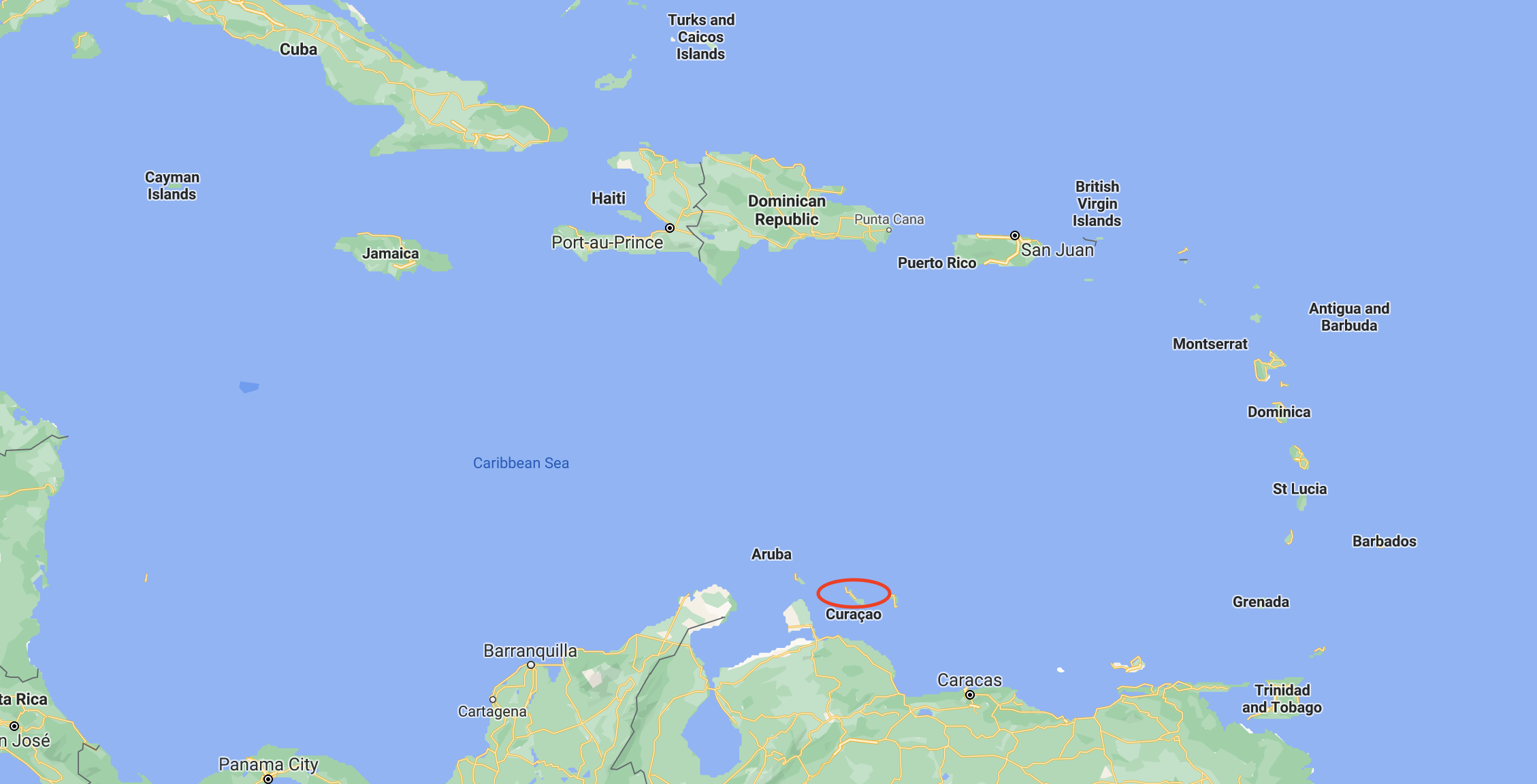 How does your life on Curacao looks like? "Outside' ;-) We live on a small compound in a tropic-house. We have shutters instead of windows and they are always open. My work I do from a small office in our garden, with air-conditioning of course. We have wind all-day, but during the hurricane season, the wind draws towards the hurricanes and it becomes very warm. At night it doesn't become less than 26 degree Celsius. Our day starts before 06.00 hrs in order to be able to do something, because at 07.00 hrs it's already 30 degree Celsius. Our kids go to school at 07.00 hrs and are done 13.15 hrs. Then we go home or they go to afterschool care. Swimming lessons are given in the sea or outdoor pools instead of indoor swimming pools. My kids go to the snorkel-club Friday afternoon, while I sit on the beach doing the last bit of work on my laptop ;-) Then Happy Hour starts, where friends, colleagues, family meet up at the beach and herald the weekend, while our kids play on the beach and swim in the sea. We are blessed to live on a compound, otherwise our children couldn't play on their own outside, due to the stray dogs and traffic. Curacao doesn't have a biking culture, so biking is very dangerous. Shopping in general is limited and online shopping gets really expensive. So, if we need stuff, we try to buy everything when we go back to The Netherlands or we fly to Miami once in a while. In that sense Covid isn't contributing to my wardrobe. 
Could you explain how work works on the islands? For many people it is economically not possible to study abroad. For those who can afford it, we unfortunately see that people leave the islands and don't return. It's hard to keep educated people on the islands. I think that we do not use people's potential well enough. New initiatives are often coming from abroad, which communities do not always appreciate. There is always a certain tension on this matter. By implementing TMA in organizations here, I hope that we can lift the individual out of the collective and empower the individual doing the work they love to do and ignite individual performance.
My work area reaches further than only Curacao or the Dutch Antilles, which makes expansion challenging. All islands have their own tax systems, different currencies, different languages and different cultures. Many islands have less than a hundred thousand people living there. On the former Dutch Antilles, we have established trust, but on all the other islands we still have to gain trust. That is challenging. I have started with building up credits on the Dutch Antilles, but in order to reach all the other islands, I need to partner with local companies.
What's your background? I studied Leisure and Tourism at the University of Applied Sciences in Breda, the Netherlands and traveled afterwards. When I returned back to the Netherlands, it was economically a bad time and there weren't many jobs available. So, I went to employment agency Adecco to find a job. They could use me themselves, so they hired me as a recruiter. This is actually where my career within HR started. Half a year later I was branch manager of one of Adecco's local offices, and one year later I was managing three branches. At the age of 25 that was quite some responsibility. After 5 years Adecco, I started as HR Consultant at the startup Giraffe HR. I really learned a lot at Giraffe, because I was surrounded by so many specialists. Here I got involved with the TMA Method via two fantastic colleagues, who trained and educated me. I'm them forever grateful for this. At Giraffe I also worked about 5 years, after which I became HR Manager at Lengkeek, Laarman & De Hosson. However, coming from an environment with only HR specialists, being the only HR Manager, appeared to be rather lonely. That's where I started investigating TMA as an entrepreneur and started a cooperation with Philippe van der Wal who was Managing Director of the Human Mobility Group and responsible voor TMA France. After 3 years, we emigrated to Curacao, where I realized that I actually only wanted to do one thing.
Why should everybody work with TMA? Every human being deserves a good conversation about his or her talents. I find that everybody deserves to choose consciously a job position that matches one's personality. I belief in employability. There is an important role for each and every person to be able to explain to their peers what they need, in order to make the connection and act as an equal partner in a dialogue. At the same time, I observe that many managers or executives come into their manager role, without being offered the right training or toolset they should have in order to be able to manage and take good care of their people.
"Once I talked to a man that soon was about to retire. He was for a long time very unhappy with his job. He told me, that when he comes home, he first needs to tinker with his car for two hours, before he peacefully can sit with his family at the dinner table. So, I asked: what happens if you don't do this? Then I'll throw the chairs through the room."
I imagined a family with children that had to cope with a father who was furious and frustrated about his work day in day out. This is where I realized: this shouldn't have been necessary. You could state that it was his own responsibility to take action on this. Or that an income is important. But we should be able to help out. This anger and frustration reflected not only on himself, but also on his wife and children. This shouldn't be the price to pay in order to have a job. I really belief that managers have a responsibility not only for their direct peers, but also indirectly for the wellbeing of their families."
I'm really astonished about the fact that many managers haven't got the right education and toolset in order to manage their team. After all, they have key roles in the organization and it's them that take care of their people. We should be more selective on who we position on key management positions. That someone is a specialist in his or her profession, doesn't mean that someone is talented to manage a team. Managers are guided too little, in order to be able to guide their own people. That's why I think that everybody should work with The TMA Method.
Call me trusting, I belief that all people intrinsically want to contribute positively to their job and to the organization they work for. I see too many examples, where we take a negative angle as a starting point. Listen to the podcast of Simon Sinek and Brene Brown or read Humankind (Dutch original: 'De meeste mensen deugen'), which both state that we often look at people with negative angle. I must admit that I catch myself on doing it as well, for example when I look at my kids or their homework. But I really belief in the positive angle. It certainly happens that people might perform their work without interest or showing involvement, but this is something that arises and is not someone's intention. I really love the positive psychology fundament of The TMA Method.
What I haven't seen in any kind of method or toolset yet, is that people get offered this very high level of pragmatic tools for both managers and individual employees, so the dialogue really reaches higher levels. It's a great mirror, it's honest, it's accessible and readable, practicably applicable and recognizable. As a manager, by knowing yourself, by taking the positive angle, by being genuinely interested in helping, supporting and guiding people, you really make a difference. Being able to give this to people with TMA, is what I love.
The TMA Method is a complete method and provides a lot of tooling and information, it takes a while before everything is implemented, but once this is done with the right mindset, then you have gold in your hands as an organization.
What characteristics does a manager need to have to be a good manager? In the first place, someone needs to have a high need for social empathy (you can look up social empathy in the TMA Model). I really belief that a manager needs to have a genuine interest in the people he or her is working with.
"One of my first managers called me up and asked me how I was doing. So, I replied with telling him the performance figures after which he replied with: "That's not what I was asking, I was asking how YOU are doing?" That question I don't forget anymore."
So, if you don't have a (high) need for social empathy, you shouldn't be a manager?  Actually, yes. It's really important to be able to make a genuine connection with people.
Can you be factual and empathetic at the same time? Yes, I think so, however, it takes more energy of you. Showing certain behavior can be learned, but if it's not your natural behavior, it will cost you more energy. And other people will feel it, when your behavior is more functional than authentic. 
On the picture a visual of the TMA Talent game.
What's crucial if you want to implement Integral Talent Management (ITM) Leadership. Integral Talent Management can only be implemented in organizations if top management has the right mindset when it comes to people. It doesn't matter from which side you start the implementation process; the leadership needs to genuinely support the implementation and vision of how to work with people. The implementation of The TMA Method is an intensive process and, in most cases, it's not implemented in a few months (even though it is possible). Really implementing ITM throughout the entire organization, in all work processes, is sometimes a matter of a few years depending on the size of the organization. Sometimes you really need to turn things upside down, look differently at job profiles, leadership, development, teams etc. so it really entails that top management beliefs and embraces the vision of ITM.
Who needs to be involved when implementing ITM in an organization? Actually, the whole organization is involved. I personally find it extremely important that the HR department of the organization is involved, because these are the people who will be rolling out ITM in the organization. As TMA partner I always stay behind the scenes, and instruct and educate the HR department to deploy ITM autonomously. HR knows their people, the organization, the culture; it's the obvious business partner to implement ITM, with the help and support of me as their TMA partner. I purposely choose the role behind the scenes, because I need an organization to operate independently.  Middle management is really the people you need to have onboard in order to create the support base.
"I will never forget what a manager once's said to me: "I have followed so many management courses, but none of these gave me the toolset to really do something with that knowledge. Theoretically it was nice and logical, but now what? With TMA I have something that I can use to deploy the 'now what'. He told me that THAT really was the missing link. The impact the TMA Method has on the work of managers is really big." 
Which main challenge do you meet when you implement the TMA Method in organizations? In the start people are skeptical. "This doesn't work here." "We're different." People find it exciting, both managers as well as the individual.  The implementation of TMA needs to have certain level of trust, drive and discipline. Trust arises and increases once we start the process. The question is if someone has the talents for the job he or she is doing.  Often, the fear amongst employees is that the TMA is used to assess that someone isn't in the right place and that that automatically means resignation. But that fear often disappears once we started. 
"I have never had someone not being positive after a dialogue, during my entire career with TMA. Not even during a reorganization. TMA dialogues often lead to self-insights and self-reflection. Those insights lead to conscious choices. TMA is not magic. TMA is working with drive and discipline on the job" 
What I really consider a missed opportunity is when organizations choose to only improve one process in the organization instead of looking with a more holistic approach to the improvements that can be made for the entire organization. TMA is so rich on instruments. Why would you only limit it to for example the recruitment process.
"The investment in TMA is really inexpensive compared to what it can do."
The risk of not using it throughout all company processes is, that there might be taken other initiatives in other parts of the organization that do not enforce the process, but makes the process more diffuse. You really like to establish one language everybody understands in the organization, rather than multiple languages; for example, when it comes to competences. And I must stress that this is also really our job as TMA Partners to make sure that top management, HR and middle management really embraces the vision, in order to make sure that the implementation and output is as we foreseen it.
"The organizations I have boarded on Integral Talent Management the last four years are still there, working with Integral Talent Management. It's really the process that counts. I consider my clients as my colleagues and with all of them I have established a long-term relationship"
Does the HR department consider The TMA Method a threat? No, I have never experienced that. HR is in the lead and TMA is there to support HR and the organization as a whole.
What's your vision on talent management for the next few years? Talent Management only becomes more important. Especially during this pandemic, you notice that it's important to really connect with people. Not only through the digital means we all know, but really the personal approach is important. By really, genuinely having interest in people, you can make the difference and empower motivation. I belief that people stay involved due to colleagues, pleasant and good managers and cognitive and emotional challenging work. Digitalization is a threat to really connecting with other people. So, genuinely connect with people and you will make a real difference.
Last question: what's the one epic moment in your TMA career? I have many moments where I'm really thankful for. I'm really thankful to be part of the ongoing, growing group that is successfully working with TMA. We feel a certain commonality, and somehow, all of them are just very nice people. A couple of weeks ago, Andre Blom (Managing Director TMA International) was on Curacao joining a small event I organized with people who work with TMA. The event was planned for one and half hour, but after three hours everybody was still sitting at the table. That makes me extremely proud and thankful. I really, genuinely enjoy that.